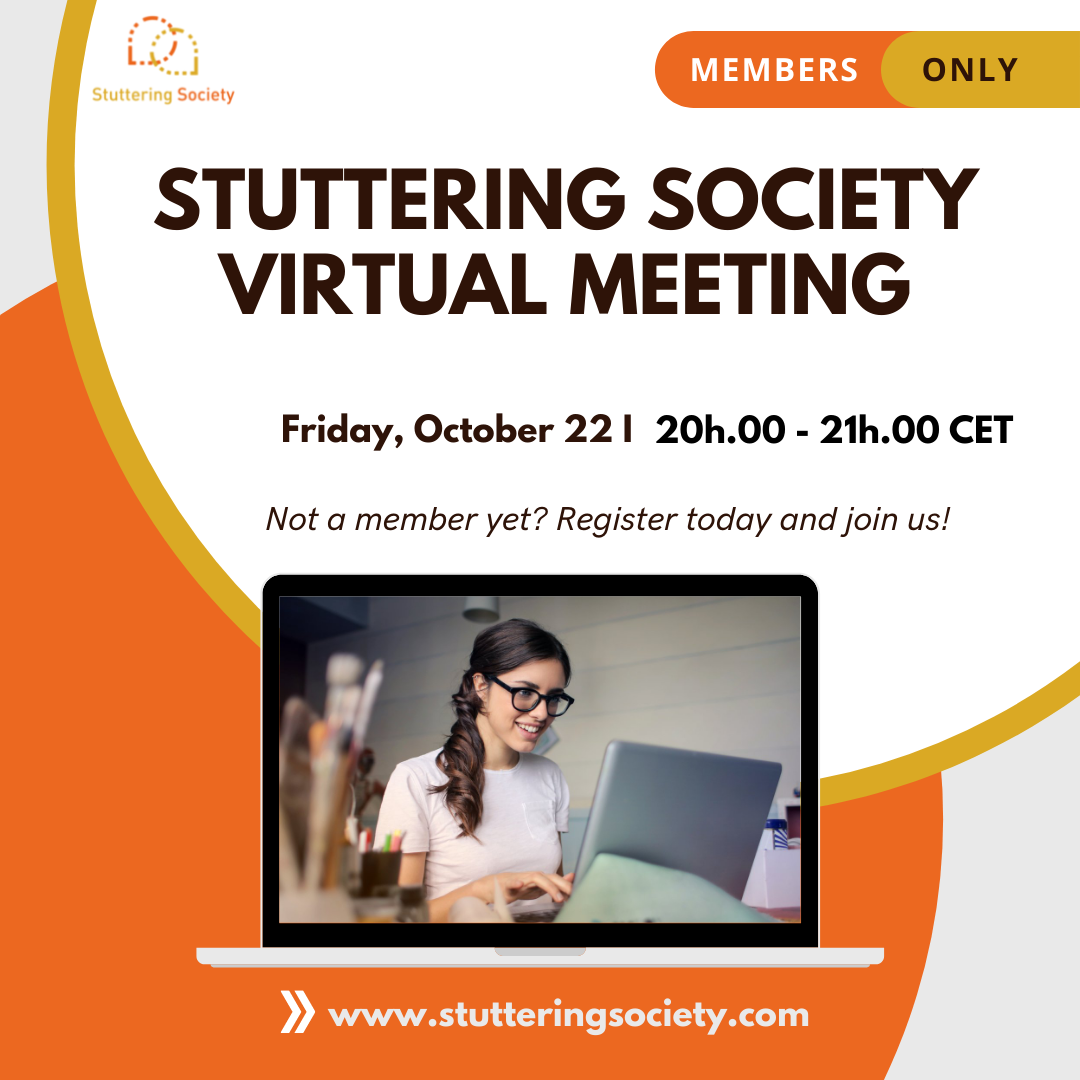 Stuttering Society Virtual Members Meeting
70
70 people viewed this event.
Hello dear members,
We are happy to announce the very first Stuttering Society virtual meeting! Since our launch back in June, we have seen many of you registering and joining our community – thank you for joining us :). The virtual meeting will be a chance to meet all members, get to know each other, make new connections and hopefully new friends.
The event is free and to members only, thus, if you're not yet a member but would like to participate, please register on our website by clicking on the Register button, filling out the form, and clicking on Complete Sign Up. After registration, you will automatically become a member and will be able to participate in our virtual meeting.
How to register for the event? Send us an email to info@stutteringsociety.com confirming you would like to participate. We will send you the link for the meeting a few days before the event.
Looking forward to meeting you all!