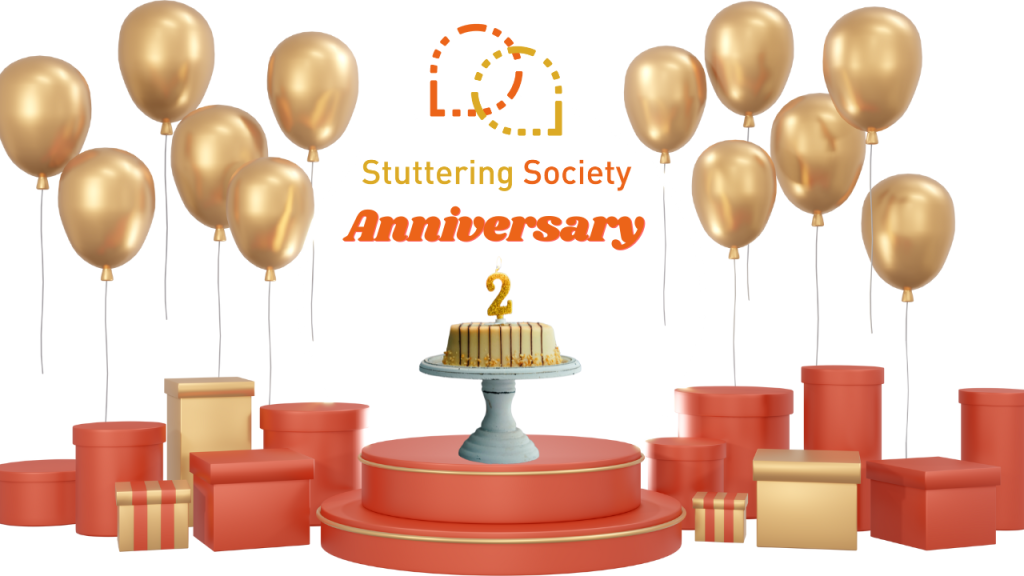 Today marks exactly two years since I officially launched Stuttering Society. I remember the excitement just minutes before I announced that the website was live. Nobody knows the sleepless nights, the money invested, the challenges of finding good professionals, the work of creating content on my own, and all the effort I put into this project while, in parallel, having a full-time job from Monday to Friday in an international organisation. But why did I put so much effort into creating Stuttering Society?
Since I was a child I noticed that my speech was different. I knew exactly what I wanted to say, but the words just didn't flow the way I wanted them to. With each block I felt humiliated, frustrated and defeated, wondering what people would think of me and feeling like a prisoner of my own speech.
My relationship with stuttering was one of shame and fear. For many years I dared not mention the word stuttering out loud and did my best to hide my disfluency. The years went by and the challenges increased. As an adult, I had to deal with presentations at university and at work, meetings and other situations that required good verbal communication. What a struggle! Due to the fact that my stuttering is mild, few people knew that I stuttered and the effort to be fluent was exhausting and often in vain. Little by little I began to share with my teachers and some close friends about my speech difficulty and realised that people usually do not know what stuttering really is.
I got tired of hiding my stuttering and tired of hiding behind it. I understood that accepting myself as I am would bring me relief, peace and more self confidence. Not that acceptance is easy, it is a process that will probably accompany me until the end of my life. Furthermore, realising people's lack of knowledge on the subject encouraged me even more to want to demystify and clarify what stuttering is.
In 2019, I started developing Stuttering Society, a platform for people who stutter, which aims to help them in the personal and professional sphere.
On 12 June 2021, I launched Stuttering Society and have been growing organically. I interviewed almost 100 people in English, Portuguese and French, hoping to reach and help as many people as possible. Currently, the platform has over 400 members from several countries and continues to grow and help people who stutter, parents of children and teenagers who stutter and to bring awareness to society as a whole.
Where do I want to go with the Stuttering Society?
I would like to create a Stuttering Society mobile application that will more broadly accommodate the needs of people who stutter. I am still in the early stages of this dream, thinking about potential investors or sponsors to enable me to invest in the creation of the application.
This is just the beginning of a dream that was born to help, demystify, bring acceptance and awareness. And that hopes to continue growing and becoming a reality in the lives of thousands of people who need it.