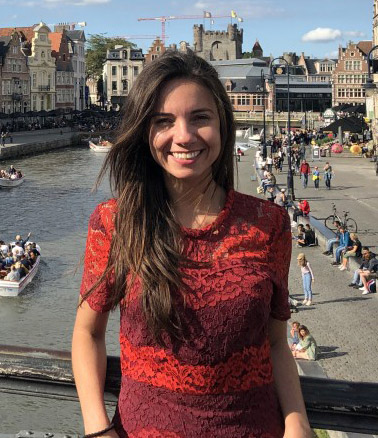 Stuttering Society is the realisation of a long-held dream to create an online platform that truly embraces the stuttering community and their needs. As well as empowering and connecting people who stutter, we encourage meaningful conversations about issues related to communication disorders and strive to find new solutions to help those who stutter in different aspects of their lives.
Stuttering Society is founded and directed by Raiani Sibien, who herself grew up with a speech block. She wanted to create a platform that could help others dealing with communication disorders while raising awareness about the topic and increasing the visibility of stuttering in public life.
Raiani graduated with a Bachelor (with Honours) in journalism from a British university before undertaking a Master's degree in security and diplomacy. She has since worked for a number of prestigious international organisations such as the United Nations (UN) and the North Atlantic Treaty Organization (NATO).
Since leaving her hometown in Brazil in 2006, Raiani had the opportunity to study and work in several countries, including England, Italy, Israel, Switzerland, Belgium, and the United States.
"These experiences helped me develop a great flexibility of communicating with people from different cultures and backgrounds. Significantly, it taught me that communication goes beyond words or my speaking abilities: it's about listening, connecting, having the right attitude and actions," Raiani Sibien
A unique platform with a social media network that connects people who stutter, providing them with a space where they can be heard, get support and share their experiences.
Career advice from HR experts to better help people who stutter on their professional journey.
Talks and advice from speech therapists and psychotherapists. We are committed to being the beacon of light and support for people who stutter to better handle disfluency and their psychological wellbeing. (Coming soon!)
If you stutter, or if you simply want to find out more about speech disfluency, you've come to the right place. Take a look around, join in and become a part of our online Stuttering Society community.
We have a passionate team at your service to make Stuttering Society a powerful community driven tool that gives people who stutter a voice of their own. Please let us know what do you like about our services and what can be improved to better meet your needs. Don't forget, your voice matters!
To get in touch, please click on the contact button below or email info@stutteringsociety.com and we will be back to you as soon as possible.
You can also chat with us directly through Facebook Messenger if you click here.