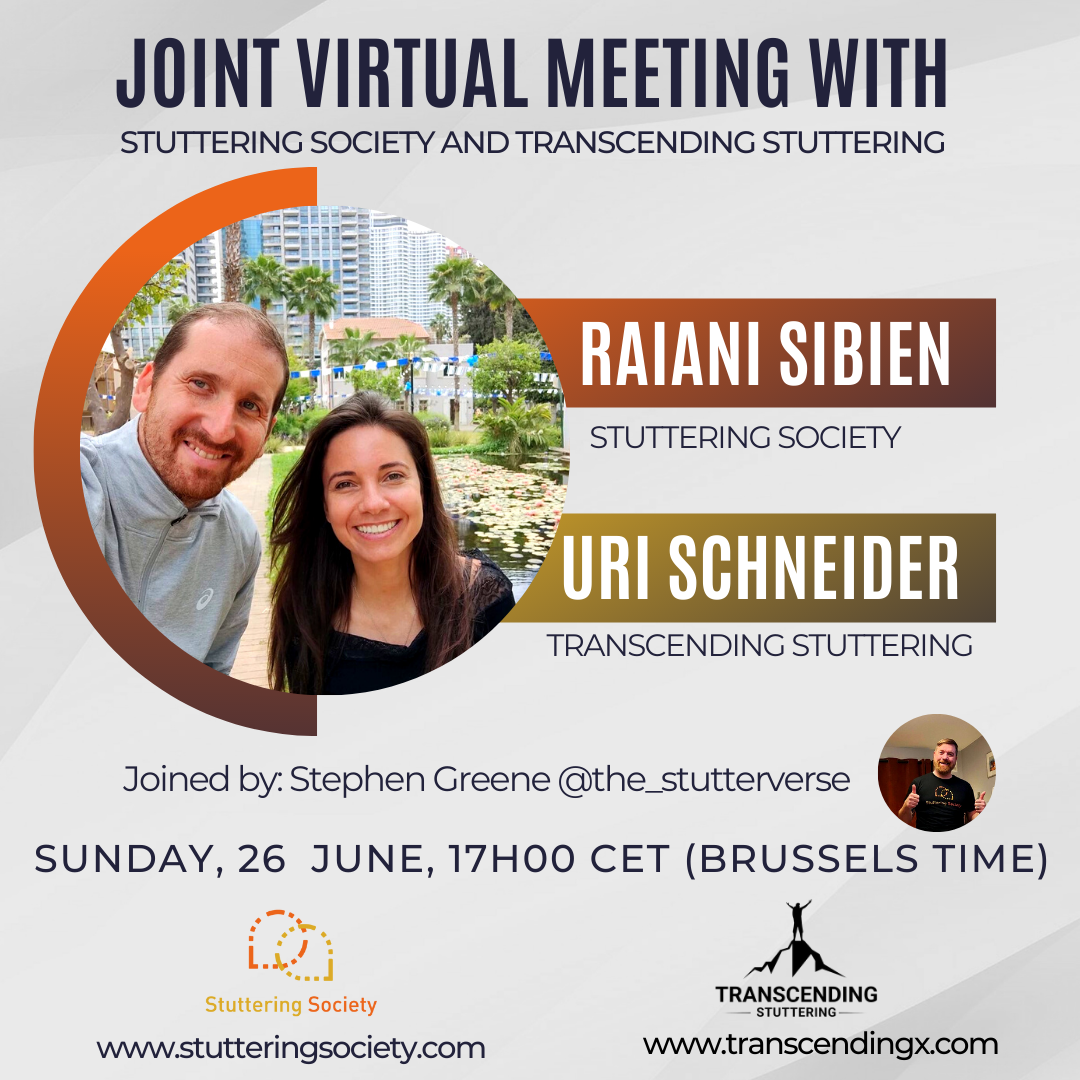 Special Joint Virtual Meeting – Stuttering Society & Transcending Stuttering
108
108 people viewed this event.
Excited to announce that we will be hosting a joint virtual meeting with speech therapist Uri Schneider, founder of  Transcending Stuttering. The meeting will also be joined by Stephen Greene, one of our dearest members and one of the most active individuals in our stuttering community, particularly through his Instagram page @the_stutterverse.
The event is free of charge and will be open to anyone interested in joining the  conversation. This will also be an opportunity to catch up, get to know each other, make new connections and hopefully new friends.
How to register for the event? Send us an email to info@stutteringsociety.com confirming you would like to participate or register through Transcending Stuttering's webpage. We will send you the link for the meeting a day before the event.
Looking forward to meeting you all!