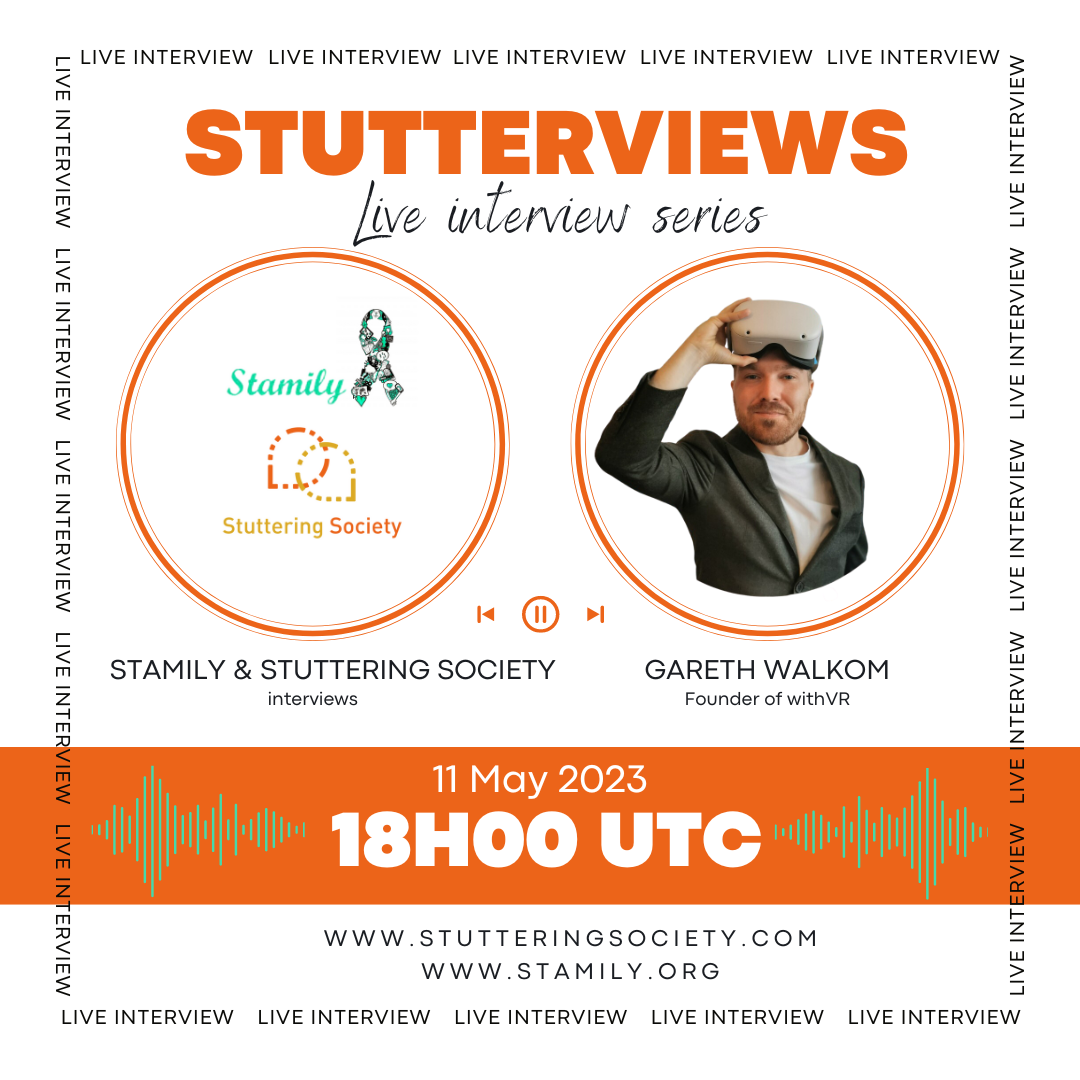 Stutterviews LIVE Interview – Register now!
7
7 people viewed this event.
🔥 IT'S TOMORROW – REGISTER & JOIN US LIVE 🔥
Tomorrow we'll be live interviewing Gareth Walkom, founder of @withvrapp and you, as a participant, are welcome to ask questions to the interviewee if you wish to.
Gareth is a person who stutters and who has used his disfluency as his strength while advocating for people who stutter along the way. A few years ago he created withVR, an award-winning, evidence-based customizable virtual reality tool for speech therapy 💪🏼. Want to know more about Gareth and his projects? Join us!
When?
ℹ️ 11 May 2023
🕕 18h00 UTC – 20h00 CEST – 19h00 GMT
🧑‍💻 Online
ℹ️ Register on Eventbrite:
https://www.eventbrite.nl/e/stutterviews-tickets-631992585837
Stutterviews is a collab between Stuttering Society and Stamily @stamilyofficial . Together we want to bring key individuals to live interview while giving the audience an opportunity to play an active role by asking questions to the guest speaker if they feel like 😎.